Founded by Abigail Howkins, Marie Olesen and Doug Aubrey, Diversity Films operated between 2007 and 2012, as a community interest company working in communities to nurture, train and develop a new generation of filmmakers.
A creatively led organisation based in Glasgow, Scotland, our aim was to work with a diverse range of people through new filmmakers development projects and programmes, to build capacity of local people in different communities and to equip them with the skills, motivation and opportunity to create short films and digital content for multi-platform distribution and exhibition.
We developed and delivered community-based filmmaking training, mentoring and production programmes including Starting Block, The Barras Story, Brand New, Good Stuff, West Side Stories and Community Filmmakers Project. We were also an outreach partner for Scotland's mass participation feature documentary, We Are Northern Lights.
All of our films are available to watch on this site, Vimeo and YouTube.
This site remains as a point of reference for activity which took place over the five years of Diversity Films life which was supported by Scottish Screen (now Creative Scotland), 4Talent, Paul Hamlyn Foundation, Scottish Community Foundation, Awards for All, Holywood Trust, Fife Council, Dumfries & Galloway Council, Heritage Lottery Fund and more.
---
Archive Posts:
---
We Are Northern Lights Workshop dates announced:
Want to get involved in the We Are Northern Lights project?
Why not come along to one of our Getting Started with Filmmaking workshops which we are running to help people participate in this once in a lifetime mass participation documentary film project?
Check out if we are running a workshop in your area here. More dates and venues to follow…
---

Spring at Diversity Films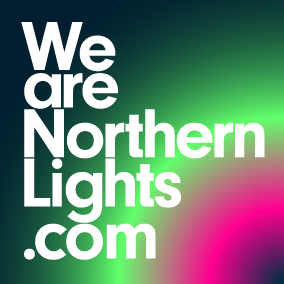 Following the news that our funded filmmaking training programmes will be postponed for the foreseeable future, we're pleased to be continuing work with partnership projects including We Are Northern Lights, a mass participation documentary film project for Scotland.
Click here to find out more about We Are Northern Lights and here for information about volunteering opportunities.
---
Volunteer at Glasgow Women's Library
Our partner organisation Glasgow Women's Library has an exciting volunteer opportunity available for stills photographers and/or filmmakers to document their artists and writers programme.
Find out more here.
---
Sad news at Diversity Films
We have recently released sad news about ceasing our filmmaking programmes for the foreseeable future due to funding limitations.
Read Diversity Films Press Release – January 2012
We are currently collecting feedback on Diversity Films work to date.
Please contribute your comments here
Heartfelt thanks to everyone who has shared their very positive feedback and all filmmakers, funders and partners who have contributed to the success of Diversity Films work so far!
---
James Dean at Encounters Film Festival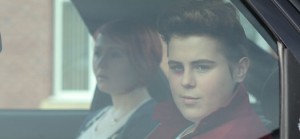 You can catch the very popular and award-winning Starting Block short, James Dean at Encounters Festival in Bristol.
The film screens:
Thursday November 17th 2011, 5.30pm
Watershed 1, 1 Canon's Road, Harbourside, Bristol, UK BS1 5TX
Saturday November 19th 2011, 1pm
Watershed 2, 1 Canon's Road, Harbourside, Bristol, UK BS1 5TX
Tickets: £7.00 (£5.50 conc.)