'Starting Block was an inspirational and quite wonderful idea, pre supposed on the idea that we would deliver good films….well, we tried to give them good movies and we all failed quite spectacularly……..we all delivered WONDERFUL films that we are very proud of!' (Tam Hickey, Starting Block filmmaker)
Starting Block was Diversity Films' national filmmaking and training programme. Launched in May 2010, the film scheme was open to new filmmakers across Scotland, aged 16 and over. From a long list of fresh and spellbinding short film ideas, 15 were shortlisted and developed further – of which eventually six were selected. The six ideas underwent a period of thorough development before they finally went into production.
With subject matters of the six shorts ranging from disability to burgeoning sexual identity, from alcoholism to autism and from farming to ultra running, the final result are six completely different films, showcasing a variety not only of inspiring emerging talent, but also a series of captivating snapshots of Scotland today.
Diversity Films encouraged people to collaborate across communities and generations and worked with people to form teams around each production.
The six Starting Block films premiered at Glasgow Short Film Festival in association with Glasgow Film Festival and went on to screen across Scotland and in some cases the world.
Starting Block was funded by a mixture of national and regional funding with Creative Scotland (previously Scottish Screen) and the Paul Hamlyn Foundation as the key backers.
Other regional funders include the Holywood Trust, LEADER Fife, Dumfries & Galloway Community Learning & Development Department, Celebrating Fife 2010 and North East Glasgow Area Committee.

---
Archive Posts
---
A selection of posts about Starting Block films' travels: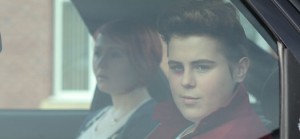 James Dean at Encounters Film Festival
Published: November 4, 2011
You can catch the very popular and award-winning Starting Block short, James Dean at Encounters Festival in Bristol.
The film screens:
Thursday November 17th 2011, 5.30pm
Watershed 1, 1 Canon's Road, Harbourside, Bristol, UK BS1 5TX
Saturday November 19th 2011, 1pm
Watershed 2, 1 Canon's Road, Harbourside, Bristol, UK BS1 5TX
Tickets: £7.00 (£5.50 conc.)
---
Running Wild at Dundee Mountain Festival
Published: September 16, 2011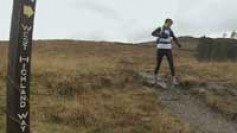 Starting Block short, Running Wild, continues its travels, this time heading eastwards to Dundee Mountain Film Festival. Pete Rennie's documentary about his wife's amazing ultra-running achievements will be screened on:
Saturday 26th November 2011, 10.30
Bonar Hall, University of Dundee, Dundee, DD1 4HN
Tickets: £6.00
---
Starting Block at RE:Mind
Published: September 14, 2011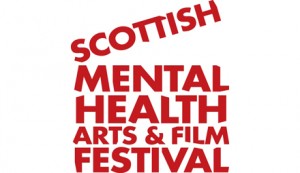 Scottish Mental Health Arts & Film Festival presents RE:Mind
showcasing Starting Block films

Friday 14 October – Saturday 15 October 2011
11:00am – 8:00pm: FREE (ticketed)
Venue: CCA 4 (cinema) / CCA 5 / Clubroom
---

Starting Block Showcase
Saturday 15th October, 11.30am – 1.15pm
CCA4 (cinema)
Diversity Films are pleased to present the first year of Starting Block films at SMHAFF 2011. Starting Block is our core filmmaking training and mentoring programme which provided six filmmaking teams with the opportunity to develop and produce their first short film commission. The Starting Block programme which has toured the country with individual films also screening in the USA and Australia, has been heralded as 'formidable', 'thought-provoking', 'brave', 'excellent', 'fun', 'emotional', 'giving people an amazing insight into everyday people's lives'.
Scottish Mental Health Arts and Film Festival and Diversity Films invite you to watch these six intriguing personal films and meet the filmmakers and programme producers to find out more.
---
Running Wild at Edinburgh Mountain Film Festival
Published: September 13, 2011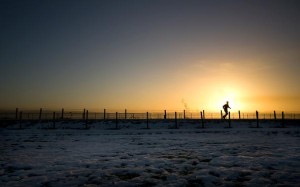 Starting Block short, Running Wild, will be screening at Edinburgh Mountain Film Festival. Another chance to see this inspirational documentary about the life of ultra-distance runner Fiona and her family.
Sunday 9th October 2011, 2pm
George Square Lecture Theatre, Edinburgh University, George Square, Edinburgh
Tickets: £9.00
---
Starting Block at Projekta Film Club
Published: September 11, 2011



Tuesday October 4th, 7pm
The Portal, 978 Govan Road, Glasgow G51 3AJ
Plantation Productions: 0141 445 1666 info@plantation.org.uk
Four of the Starting Block shorts will be screening as part of an evening of local films at Projekta Film Club. The club is an initiative by Plantation Productions to bring local people and filmmakers together.
The screening includes: James Dean, I, Alive, For the Love of Lugosi and My Father's Son.
You can find out more about the films here.